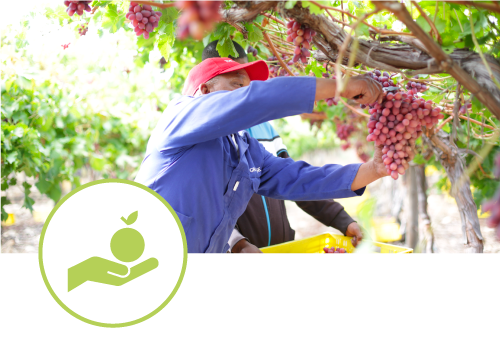 PRECISION
HARVESTING
Measuring your harvesting piecework and orchard revenue has never been easier. Our purpose built GT-1 harvesting scanner tracks harvesting progress with reliable accuracy. Track your farm's harvesting in real-time online with great accuracy.
Individual scanning of crates
Each workers scans his or her own crate with device; Trace crates back to harvester, exact GPS location and Time of harvest.
See live inventory, accurate yield map and harvester performance
Team scanning of bins
Each worker scans his or her Tag at a central device on the bin. Measure team performance, individual performance and see orchard yield maps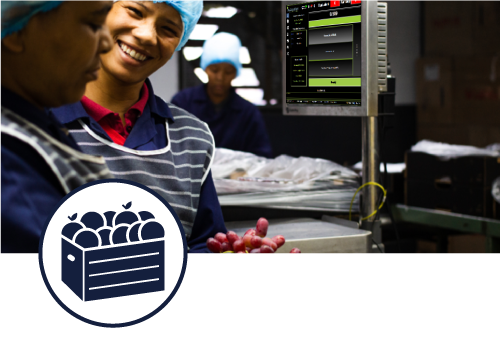 PRECISION
PACKING
Real-time information from your packing floor will give you the edge you need to keep employees productive and your packing schedules on time. Our Smart-Scales gives packhouse managers and packing staff the tool they need to bring out the best during the season. Reliable and accurate data in real-time is where great decisions are made.
Smart-Cut
Measure your incoming harvest in real-time and trace your bins back to the harvester and orchard
Smart-Weigh
Prevent over-packing your products and measure each packers output in real-time
Smart-Trace
Trace boxes back to packers, station and time of packing with modern and unique QR codes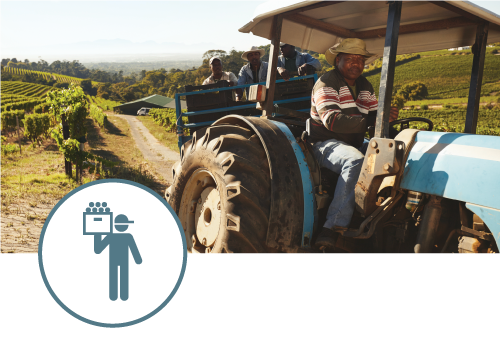 PRECISION
JOB COSTING
As labour cost increases, so should your ability to measure it. Simplifying the method of measuring your labour costs has always been a challenge until Adagin's purpose built Job Costing module solved it. The accurate and real time insights from our Job Costing module allows our clients to make informed decisions.
Precision Job-Costing
Real-time & accurate information on where your labour cost is being spent on professionally designed dashboards
Piecework
Measure each workers output by using the smart-phone app. Log performance against orchard and activity
Wage Facilitator
Simplify the process of getting your field data 'wage ready' with our purpose designed and user-friendly wage facilitator